Delray Beach
is home to a beautiful two-mile stretch of beaches and excellent dining options to match. Whether you're in the mood for fresh seafood, Mediterranean fare, or a hearty steak dinner, there are various options to please every palate.
International and Fusion
Cafe Luna Rosa
A fabulous restaurant on Ocean Blvd serving breakfast, brunch, lunch, and dinner with an Italian flair is none other than
Cafe Luna Rosa
. Enjoy an oceanfront view as you revel in the fantastic fresh burrata & avocado toast, served with arugula and heirloom tomatoes dressed in red wine vinegar, balsamic reduction, and pesto. A luxurious take on a classic, Tim's steak & eggs features two eggs, skillet potatoes, and beef tenderloin medallions.
The dinner menu is adorned with amazing Italian dishes featuring ingredients of both land and sea. The pappardelle bolognese features San Marzano tomato sauce and grass-fed ground beef. Pan-seared diver scallops are served alongside sauteed organic spinach, cannellini beans, and sundried tomatoes with Meyer lemon-infused olive oil. With fabulous fresh vegetable side options, specialty cocktails, and an extensive Italian wine list, this oceanfront bistro is a must-visit destination.
Josie's Ristorante
Josie's Ristorante
is an Italian restaurant located right off the Gulf Stream with an intimate patio for a great meal with close friends, whether it's Sunday brunch, daily lunch, or dinner. Crab and lobster cake Benedict makes for a delicious brunch option, while a fancy Wagyu truffle burger can be enjoyed for lunch or dinner. The menus are extensive, ensuring everyone in your party finds something they like.
Dinner options range from various antipasti and salads, pasta, fish, chicken, veal, eggplant dishes, and pizzas. Pasta dishes include Italian classics Carbonara and Beggars Purse with an upscale twist of truffle taleggio cream. Eggplant Stefania is a fantastic vegetarian choice, featuring grilled eggplant stuffed with angel hair, garlic, marinara, and melty cheese. Josie's salmon features sauteed spinach, fregola pasta, salsa crudo, and cilantro oil. Upscale dining in a relaxed environment, Josie's Ristorante is a fantastic place to bring family and friends.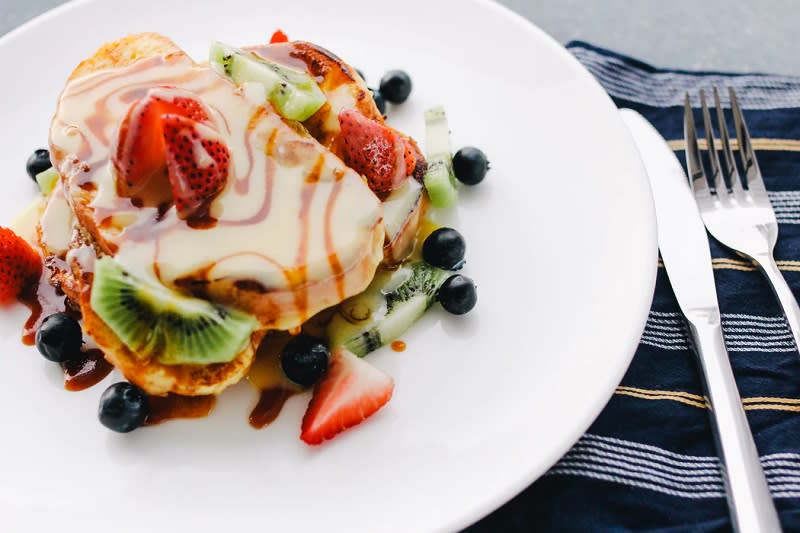 Temple Orange
An exceptional dining option at the Eau Palm Beach Resort is their Italian, American, and Palm Beach fusion restaurant,
Temple Orange
. This establishment offers breakfast, brunch, lunch, and dinner options. Buttermilk pancakes with tropical fruit, guava butter, and cream cheese rosette is a fabulous vegetarian breakfast choice. For a heartier egg dish, short rib scallop skillet features poached eggs, red bliss potato mustard hash, herb salad, and carrot puree. Opt for the build-your-own omelet to enjoy breakfast exactly how you like it.
Savor a dish of chicken piccata with pickled onions, shaved radish, heirloom tomatoes, lemon-caper vinaigrette, or a Mediterranean Tuna cobb salad, complete with twists on the classic with additions of avocado, pickled red onions, watermelon radish, and caramelized onion vinaigrette. With a focus on quality ingredients and preparation, you can't go wrong with Temple Orange.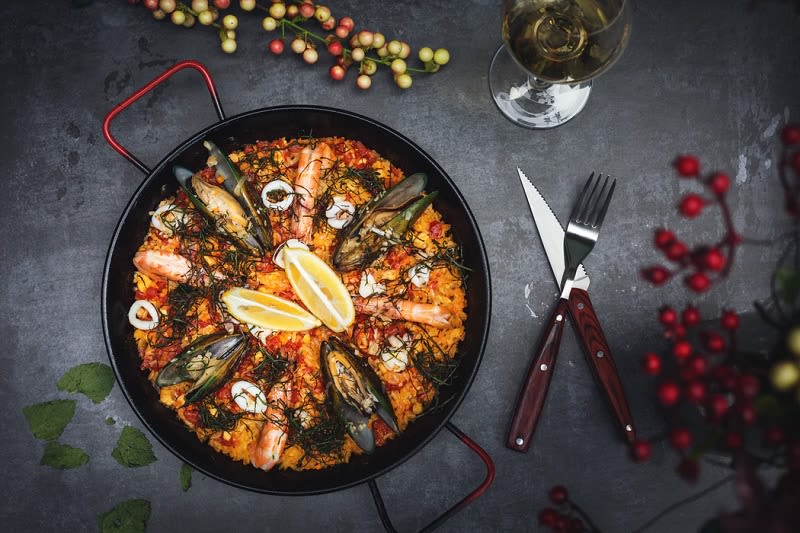 Chic and Casual
50 OCEAN
Watch surfers and beachgoers on the soft white sand of Delray Beach from the floor-to-ceiling windows of
50 OCEAN
. Complete with brunch, bar & lounge, and dinner menus, you can enjoy the view and eat a delicious meal at all times of the day. Join friends and family for brunch, complete with grilled watermelon salad featuring prosciutto, arugula, goat cheese, pistachio dust, mint, and fig balsamic, or the favored lobster avocado toast with soft poached egg, house tomato salad, and grilled country bread.
Begin dinner with a cheese and charcuterie plate featuring cured meats, artisan cheese, and Florida honeycomb. Grilled garlic prawns are a great appetizer choice, while the main course of an oven-roasted rack of lamb is a filling delight. Sustainable seafood and natural, hormone and antibiotic-free meats are a crucial component of this restaurant. Revel in the relaxed and elegant surroundings of this fine dining establishment.
Patio Delray
Patio Delray
is an intimate, award-winning, gourmet seafood restaurant with a relaxed yet elegant dining room. They offer a covered patio for dinner guests and upscale cuisine in a comfortable setting. You can host a private party at this location, complete with various prix fixe dinner menus. Dining is available nightly from 5:30 pm to 8:30 pm, with 9:30 pm closing time on Friday and Saturday nights.
Starters include and are not limited to wild-caught bluefin tuna & avocado tartare, grilled Maine lobster & caviar stuffed escargot, and flame-grilled long stem artichokes. Entrees feature Feast of the Seven Fishes seafood paella Valencia, butter-poached twin Maine lobster tail Thermidor au gratin, among other savory options. Serving lavish plates with comfortable surroundings, Patio Delray is a fantastic choice for your next date night or private cocktail party.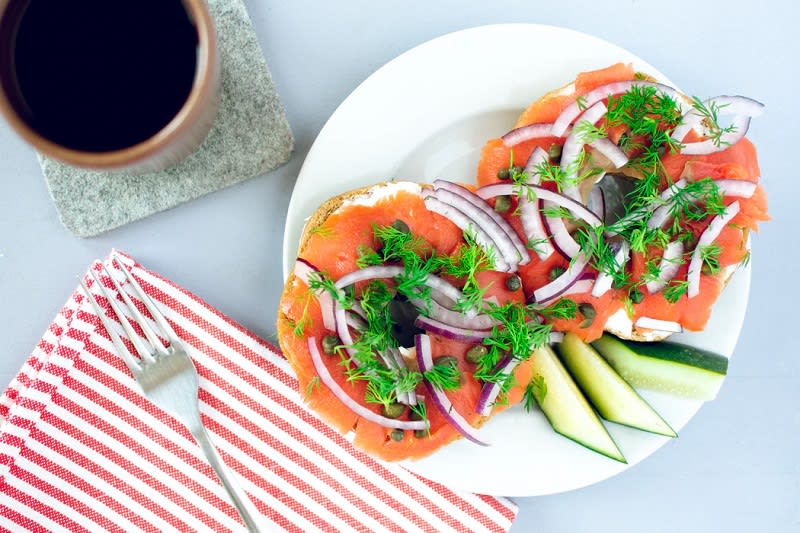 Coastal Cuisine
Latitudes Restaurant
Latitudes Restaurant
and lounge is located at Delray Sands Resort and features ocean-inspired decor, fantastic coastal cuisine, and panoramic ocean views. Whether you are looking for freshly squeezed juice at breakfast or a lunch and dinner option, Latitudes will fulfill all your culinary desires. For an indulgent lunch, revel in a stunning glimpse of the boundless Atlantic ocean while you dine on thick-sliced cinnamon roll french toast, served with cream cheese icing and toasted pecans or granola. The iced shellfish tower is excellent for sharing and experiencing salt and freshwater delights, including Maine lobster and Gulf shrimp.
Appetizers include lobster bisque, farmer's vegetable soup, and grilled octopus, bridging the gap between aquatic and farm-fresh fares. Enjoy a Florida snapper main course prepared elegantly with extra virgin olive oil, lemon, and sea salt with a medley of fresh vegetables and choice of whipped potatoes or lemon saffron and spinach risotto. For meat lovers, the all-natural beef tenderloin with garlic spinach, mashed potatoes, red onion marmalade, and porcini mushroom truffle jus is an excellent option. Exceptional dining with a view, Latitudes prepares beachfront fares to perfection.
The Atlantic Grille
Located at The Seagate Hotel & Spa,
The Atlantic Grille
offers American fare with a surf-and-turf focus, patio seating, a captivating 2,500-gallon shark tank, a 450-gallon aquarium, and occasional live music. Marine creatures and modern food with big, bold flavors make for an exciting dining experience. This restaurant is open from breakfast through dinner and has inspiring well-crafted menus. Breakfast items include lemon ricotta pancakes and a Scottish smoked salmon plate complete with all the usual fixings. Keep brunch healthy and exciting with a chia pudding with tropical fruit, toasted coconut, housemade granola, and passionfruit syrup, or relish in the cold bar plateau, featuring oysters on the half shell, shrimp cocktail, snapper crudo, and jumbo lump blue crab.
Lunch and dinner include fabulous spicy lobster bisque with whipped creme fraiche, snapper tartare, and maple & bourbon-glazed pork chops. Just add a pineapple gimlet or draft beer, and you have a perfect meal. Feast your eyes and palate at this lovely restaurant.
Angle
Located in Eau Palm Beach Resort & Spa,
Angle
brings locally and regionally grown produce, market-driven seafood, prime meats, specialty cocktails, and award-winning wines to locals and travelers. A modern American restaurant with beachside flair, Angle will make your dining experience casual yet refined. Choose the fabulous prix fixe menu or order from the array of chef-curated plates.
Some of the many chef-inspired dishes include the Creekstone Farms Filet Tartare, complete with quail egg, braised mustard seeds, sweet potato frites, roasted shallot vinaigrette, and harvest lavash, and ravioli stuffed with housemade ricotta and studded with baby beets, egg yolk pudding, fennel, and pistachio tuile. A seafood tower is available for seafood lovers, and a vegetarian menu is available for herbivores and adventurous diners. Desserts are just as unique as the main plates, with chocolate blackberry Sacher tortes and croissant bread pudding adorning the sweets menu. Whether you partake in a sea bass dish or some bison short ribs, you'll revel in an incredible candlelight dinner.
Prime Catch
Prime Catch
has been recognized by Zagat and continuously serves fantastic food for brunch, lunch, and dinner. Super bloody marys and jumbo lump crab and spinach omelets are served up for brunch, among other tasty options. Lunch wouldn't be complete at this waterfront restaurant without some Ahi tuna poke, served with sesame, avocado, cucumber, and togarashi chips. Raw bar options adorn the lunch and dinner menus, with oysters on the half-shell, steamed clams, and various seafood dishes.
Eggplant fries are a unique and tasty appetizer, served with aioli, local honey, and pecorino. Savory New England clam chowder and Tristan lobster tails complete a memorable dinner. Prime Catch features a wide range of wine choices alongside specialty cocktails for the spirit-inclined. The Bar Bites menu has varied small and substantial eats to pair with one of the fabulous cocktails. The award-winning chef and top-tier service will keep you coming back for more at Prime Catch.
Delray Beach is not only a fabulous community to get an exquisite meal but also a great area to call home. Whether you are looking for real estate in Delray Beach, Deerfield Beach, Fort Lauderdale, Lighthouse Point, or Boca Raton, our
team of experts
will lead the way. Let the
Jessica Gulick Group
be your pathway to finding your ideal South Florida home.