Boca Raton is one of the wealthiest towns in Florida. The real estate market in Boca Raton is consistently healthy and prospering, and properties are well maintained with a wide range of houses available, including luxury coastal condominiums, single-family estate homes, and golf course estates.


Regardless of their style or preferences, residents may discover a dream lifestyle to go along with their ideal house. This city has placed growth limitations, limiting the height of structures to protect the area's natural beauty. While practically everywhere in Boca Raton is an excellent area to live, here are some of the most desirable neighborhoods.
Boca West
The neighborhood of Boca West is a hidden treasure in the metropolis. It's a country club community with 55 communities and over 1,400 acres of land. Patio houses, villas, townhomes, garden flats, and single-family homes are among the many options available. Boca West is the place for people seeking a luxury lifestyle — residents are encouraged to enjoy a communal and active lifestyle by the amenities available in the region. It's ideal for people who wish to take advantage of the city's many attractions as it's only ten minutes from Downtown Boca.


Not to mention, living at a country club comes with a slew of unique benefits. Boca West is a dream come true for many inhabitants, especially with Boca Raton's lovely scenery. Thanks to its lush green surroundings, it's recognized for the lavish lifestyle it provides citizens. The world-class golf courses constructed by Arnold Palmer, Jim Fazio, and Pete Dye are its most notable features.


The Club
is in a class by itself. At Boca West, you'll find immaculate tennis courts, a luxurious spa, fantastic amenities with the best customer care, and an outstanding clubhouse. The tennis center has 30 hydro courts, while the aquatic center features a lap pool for adults, a kids' splash area, outdoor baths, waterfalls, and a pool bar. Residents may work out in the fitness facility equipped with cutting-edge equipment, and there are six eateries to choose from, all of which come highly recommended by residents.
The
Palm Beach County School District
serves the children of Boca West. The school district consists of Calusa Elementary School, Omni Middle School, and Spanish River Community High School.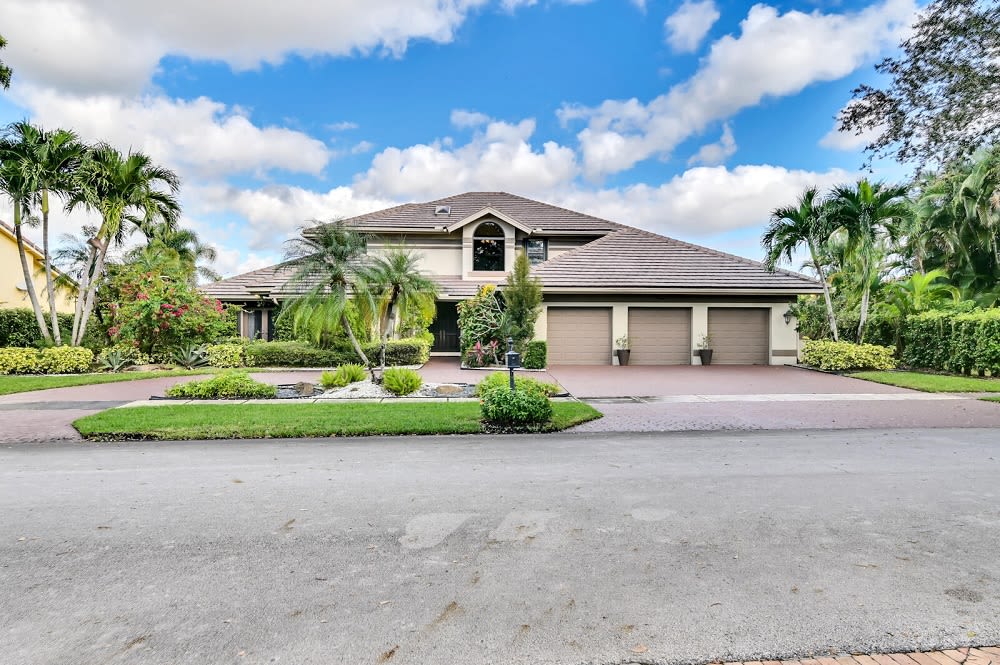 Downtown Boca Raton
The Downtown District, located in East Boca, is one of Boca's most popular destinations for city dwellers. The Intracoastal waterway runs beside
Royal Palm Place
and
Boca Resort and Club
, and
Mizner Park
is just minutes away. Production has increased because of its popularity, resulting in many newly-built townhouses and condos in the neighborhood. Residents may walk to surrounding stores or dine at a neighborhood favorite. Many individuals prefer to live in the city rather than the suburbs because they want to be close to events, nightlife, and activities, and Downtown Boca has a wide choice of housing options, with something to suit every budget.
If you're looking to live close to upscale amenities, Downtown is your neighborhood! Everything homeowners need or want can be found within walking distance — shopping, dining, events, a vibrant nightlife, fitness classes, and more are centrally located in this vibrant neighborhood. Downtown is also just minutes away from sandy beaches, making it easy for individuals who enjoy swimming, boating, or kayaking to get there.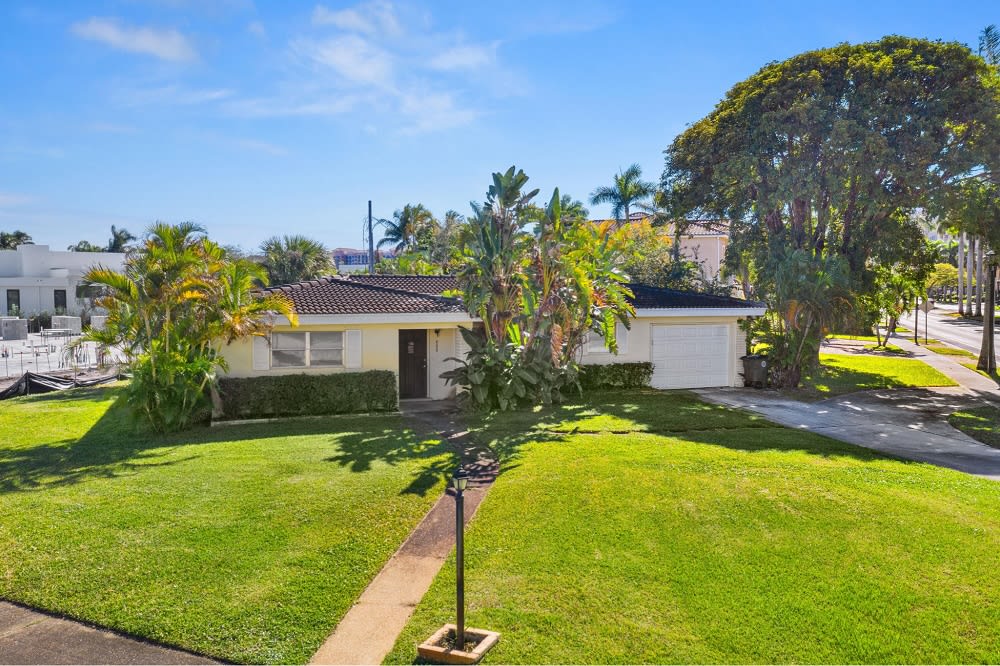 Boca Del Mar
Boca Del Mar is a well-established residential neighborhood well-known around the city as one of the nicest places to live, and it continues to grow. The community is enormous, and it provides residents with opulent facilities such as several stores, golf courses, stunning scenery, and some of the top schools in the area.


Boca Del Mar already has over 12,000 residents and is still increasing. The community is friendly, and there are various housing options available, including gated communities with 24-hour security for residents' peace of mind. The community offers townhouses, luxury condos, custom-built homes, villas, and single-family homes available in the market, so there is something for everyone.


Residents in Boca Del Mar have access to many beautiful amenities to live a true luxury lifestyle. The well-kept greenery, kind neighbors, and inviting community contribute to the neighborhood's pleasant and serene atmosphere. It's only a few minutes to Parque Placido, ideal for strolling or bicycling. The neighboring golf club contains an 18-hole course, a pro shop, and practice facilities built by championship golfer Jack Nicklaus. Tennis courts, a fitness facility, and restaurants are all available at the
Via Mizner Golf & Country Club
.
Boca Raton Hills
Boca Raton Hills is a picturesque enclave of homes between Palmetto Park and Glades Road in the downtown area. Boca Raton Hills, located near the white sand beaches and the famed Mizner Park neighborhood, offers a diverse real estate environment guaranteed to appeal to purchasers from all over. The community is excellent for young professionals, families, and seniors alike due to its safe and pleasant subdivision and streets.


Take a stroll around the neighborhood, soaking in the lush vegetation and the many pleasant faces. The Boca Raton Hills neighborhood offers a wide range of house designs and sizes. There is something to meet everyone's interests and needs, from single-family bungalows to ranches, townhouses, and condos.


Boca Raton Hills homes for sale typically include two to three bedrooms and two to three bathrooms. Attached garages and fenced-in backyards are frequent features of single-family houses. Townhomes are large and provide plenty of room for living and entertaining.


The Palm County School District oversees the Boca Raton Hills neighborhood, as it does all other sections of Boca Raton. Boca Raton Hills is served by several excellent schools, including the well-regarded Addison Mizner Elementary,
Blue Lake Elementary
, Boca Raton Community Middle School, and Boca Raton Community High School. The advantages and benefits of residing in Boca Raton's downtown district are numerous. There's always something fun and exciting happening in Boca Raton Hills, only minutes from the ocean and tucked in among the city's top restaurants, boutiques, and entertainment venues.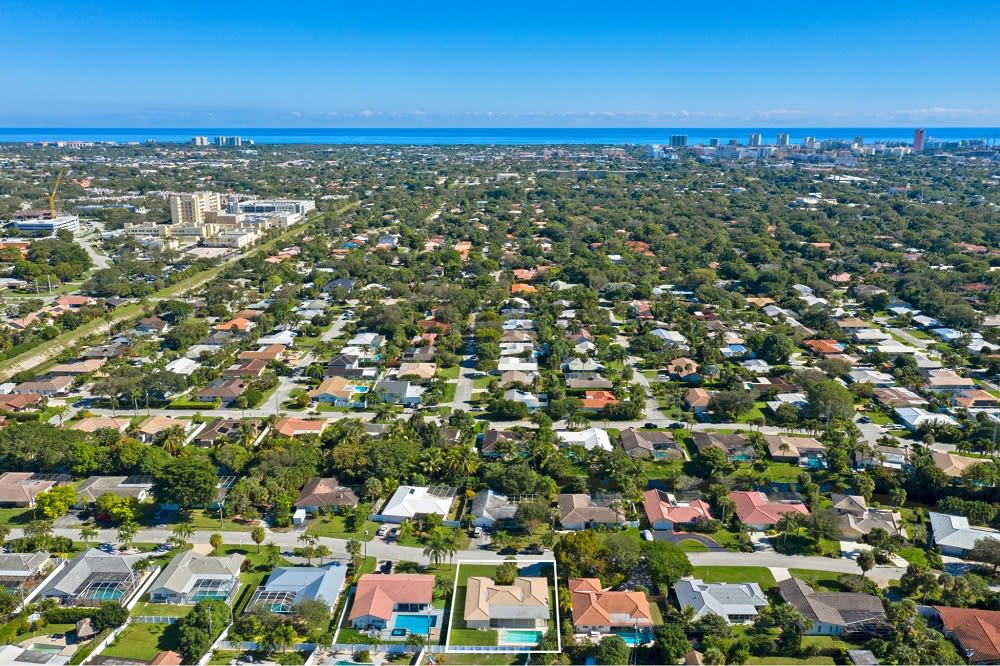 Boca Keys
Boca Keys is a lovely and well-established neighborhood in the city's northeast quarter, located near US-1. Only 96 well-appointed homes make up the close-knit neighborhood, where inhabitants immediately become friends. Boca Keys is a desired neighborhood within the city due to its excellent residences and first-class facilities.


Within the Boca Keys neighborhood, there is a range of well-maintained residences. The size and design of the homes vary, but most are between 1,700 and 5,500 square feet. These lovely residences include three to six bedrooms and three to seven bathrooms, some of them offering magnificent sea views.


Many of the properties here are yacht and boat friendly, accommodating personal boats ranging from 30 to 100 feet. Many of the houses for sale in Boca Keys have stunning designer touches and high-end finishes on the inside. Tile or hardwood floors, granite countertops, expansive windows, master suites with magnificent ensuites, and other areas for offices, gyms, and more are just a few of the amenities.


These homes are priced differently depending on size, location, view, style, and finishing—typical house prices in this magnificent waterfront community range from the mid-to-upper $500,000 to $5 million. Several highly-ranked schools in the Boca Keys region provide an outstanding education to local pupils. J.C. Mitchell Elementary School, Boca Raton Middle School, and Boca Raton High School are all close to Boca Keys. Boca Keys is also close to several of Boca Raton's top attractions, including dining, high-end shopping, exciting entertainment venues, and cultural organizations.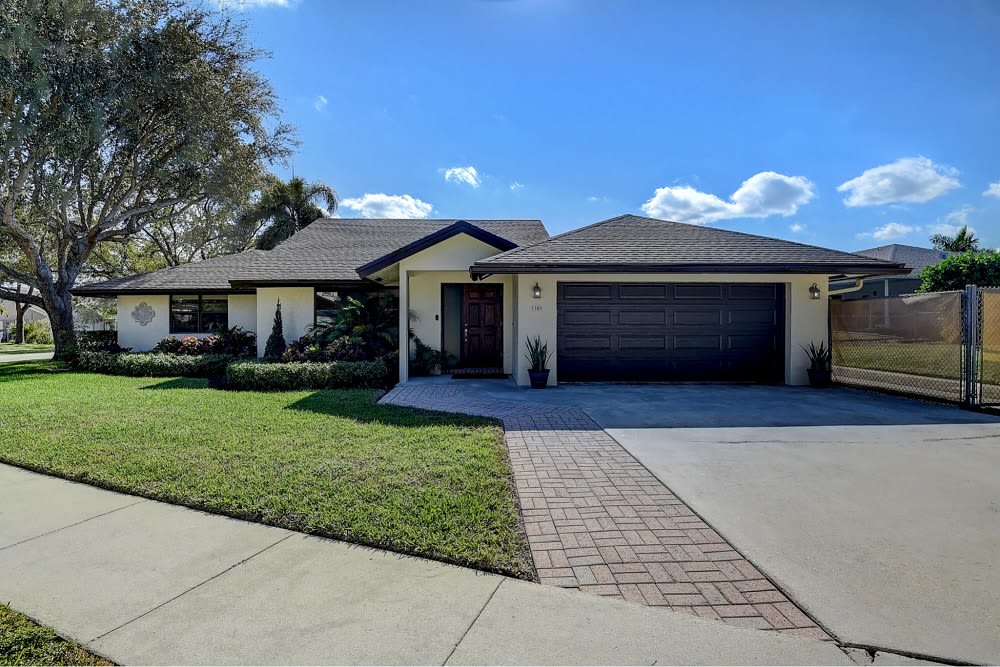 Boca Raton is truly the ideal combination of a laid-back and suburban lifestyle. Boca Raton offers it all, whether you want to relax at the beach, play a game of golf, spend an afternoon with your family at Sugarsand Park, stroll around Boca Town Center Mall, or dine at a world-class restaurant. Residents are fortunate to live in such a gorgeous setting with many beautiful amenities. If you're interested in viewing homes for sale in Boca Raton, contact real estate agent
Jessica Gulick
today!