Credit: Clever Real Estate
Palm Beach County is one of three counties that make up South Florida and it's known for its sun, sand, culture, excellent restaurants, high society, and much more. Palm Beach County stretches along the Atlantic Ocean from Boca Raton up to Jupiter. It also extends inland for several miles and includes a vast rural area as well as the northern edge of the Everglades.
Palm Beach County homes for sale remain incredibly popular as the Sunshine State continues to attract an influx of new residents who have ditched high housing prices, high taxes, and cold weather in other parts of the country. They are drawn to the healthy, wonderful lifestyle that centers around outdoor activities. New residents moving to Florida additionally check out these other great locations in Palm Beach County:
Delray Beach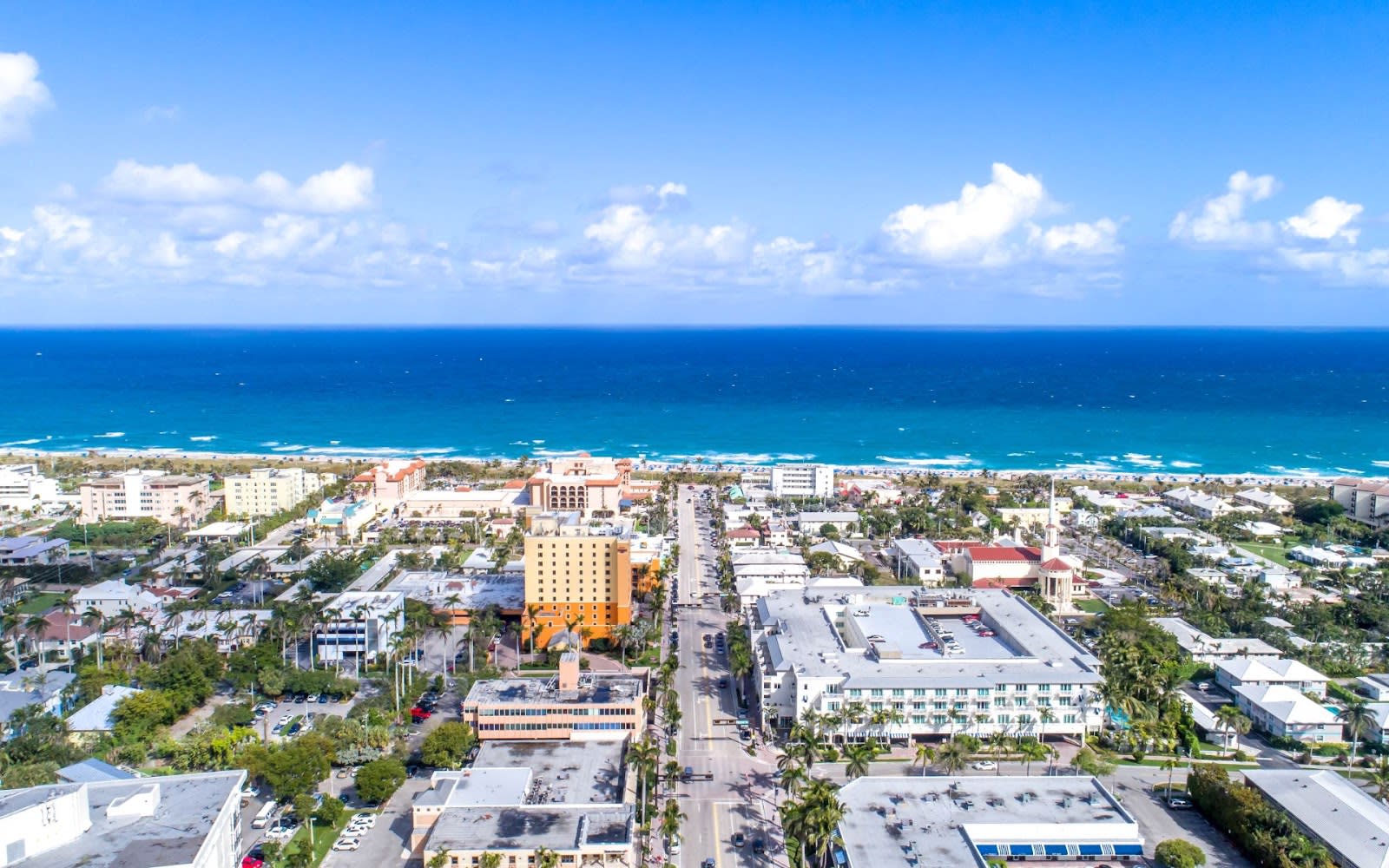 It takes a lot to stand out in Palm Beach County, and Delray Beach has carved out its own identity. This community of nearly 70,000 residents located between Boca Raton and Boynton Beach was named "Most Fun Small Town in the USA" a few years ago by Rand McNally and USA Today. Residents and visitors alike quickly find that there's much more to Delray Beach than just sandy beaches that stretch the entire length of the city.
What really makes Delray Beach pop is Atlantic Avenue, a pedestrian-friendly main street that runs from Interstate 95 to the beach. Atlantic Avenue is the place to go for its wide variety of restaurants, bars, galleries, and shops. Beachgoers like to stroll along Atlantic Avenue after soaking up rays all day, and this central district can be a destination all on its own. The Pineapple Grove Arts District is located just off Atlantic Avenue, featuring galleries and public art.
Manalapan
Manalapan is a unique enclave located on barrier islands on the Intracoastal Waterway. Manalapan has a population of approximately 300, reflecting how exclusive this community is. The major landmark is the luxurious Eau Palm Beach Resort & Spa right on the Atlantic Ocean. Recreational divers spend time exploring the wreck of the merchant ship Lofthus in the Lofthus Underwater Archeological Preserve.
Highland Beach
Highland Beach is another special community located exclusively on a barrier island along the Intracoastal Waterway, sitting between Boca Raton and Delray Beach. The scenic A1A highway runs right through Highland Beach, which is known for not having any traffic lights. Highland Beach is a critical nesting ground for endangered sea turtles, provides residents sweeping views of the Atlantic and a one-of-a-kind environment.
Boca Raton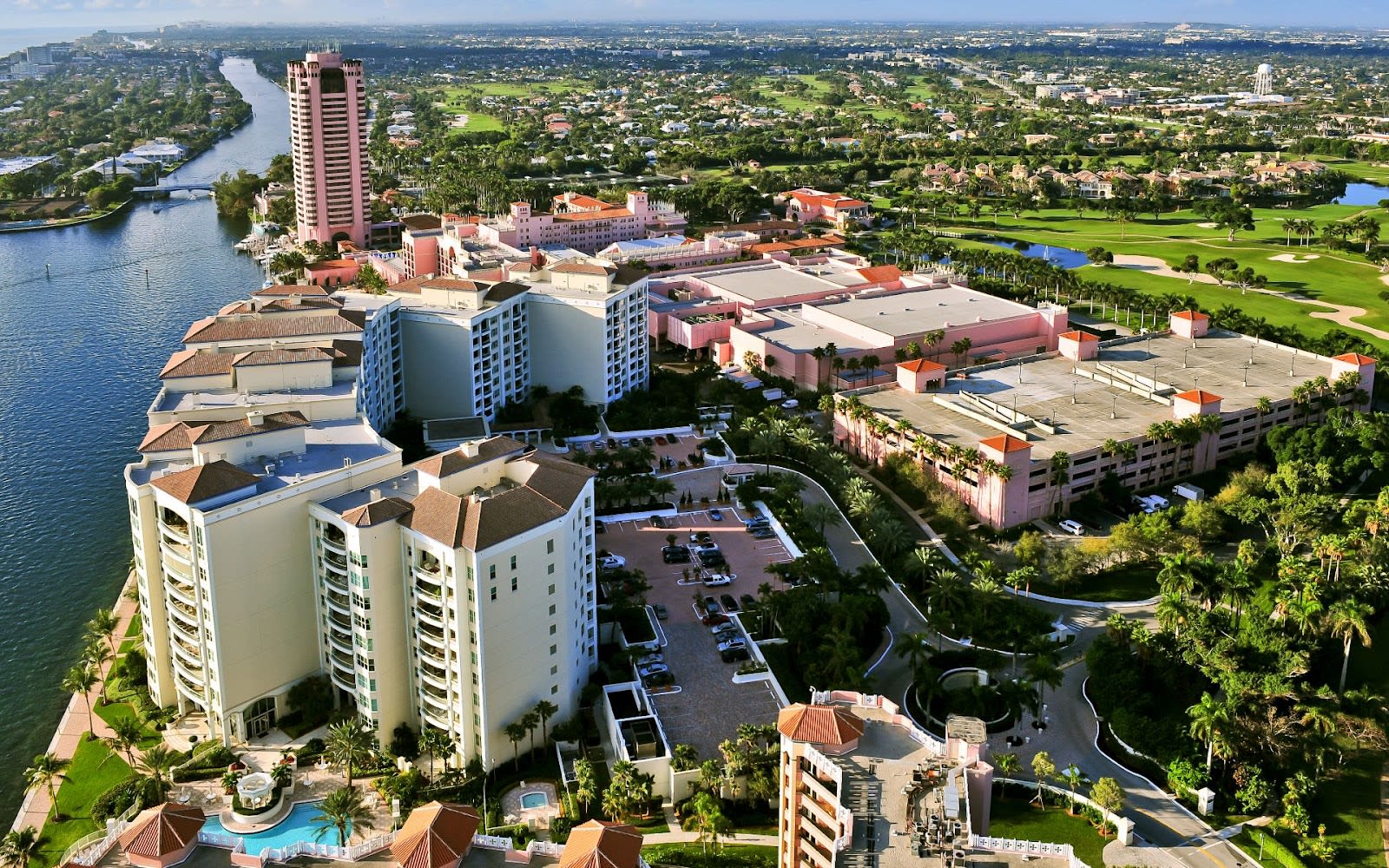 Boca Raton is a large city in southern Palm Beach County that is known for having some of the best beaches in the entire state. The long stretch of sand is dotted with luxurious resort hotels and fabulous beach clubs where members are pampered while soaking up the sun. Boca Raton is also home to the Evert Tennis Academy, which was founded by former professional player Chris Evert, and Florida Atlantic University.
Boca Raton has several neighborhoods ranging from exclusive developments along the Intracoastal Waterway to inland areas that have affordable housing. That's an increase of 25.7% over the past year.
Palm Beach Gardens
Palm Beach Gardens, located about 12 miles north of Palm Beach, is the home of the Professional Golfers Association. Naturally, there are several outstanding golf courses in this community of 56,000. The epicenter for golf in Palm Beach Gardens is the incredible PGA National Resort and Spa, which is home to six championship 18-hole courses. They are The Champion, The Palmer, The Fazio, The Estate, The Match, and The Squire, which offer some of the best golf in the state. Golfers who want to improve their game can take lessons from top-notch instructors at the PGA National Golf Academy.
Other notable golf courses in Palm Beach Gardens are The Country Club at Mirasol, Old Marsh Golf Club, and Frenchman's Creek Beach & Country Club.
Jupiter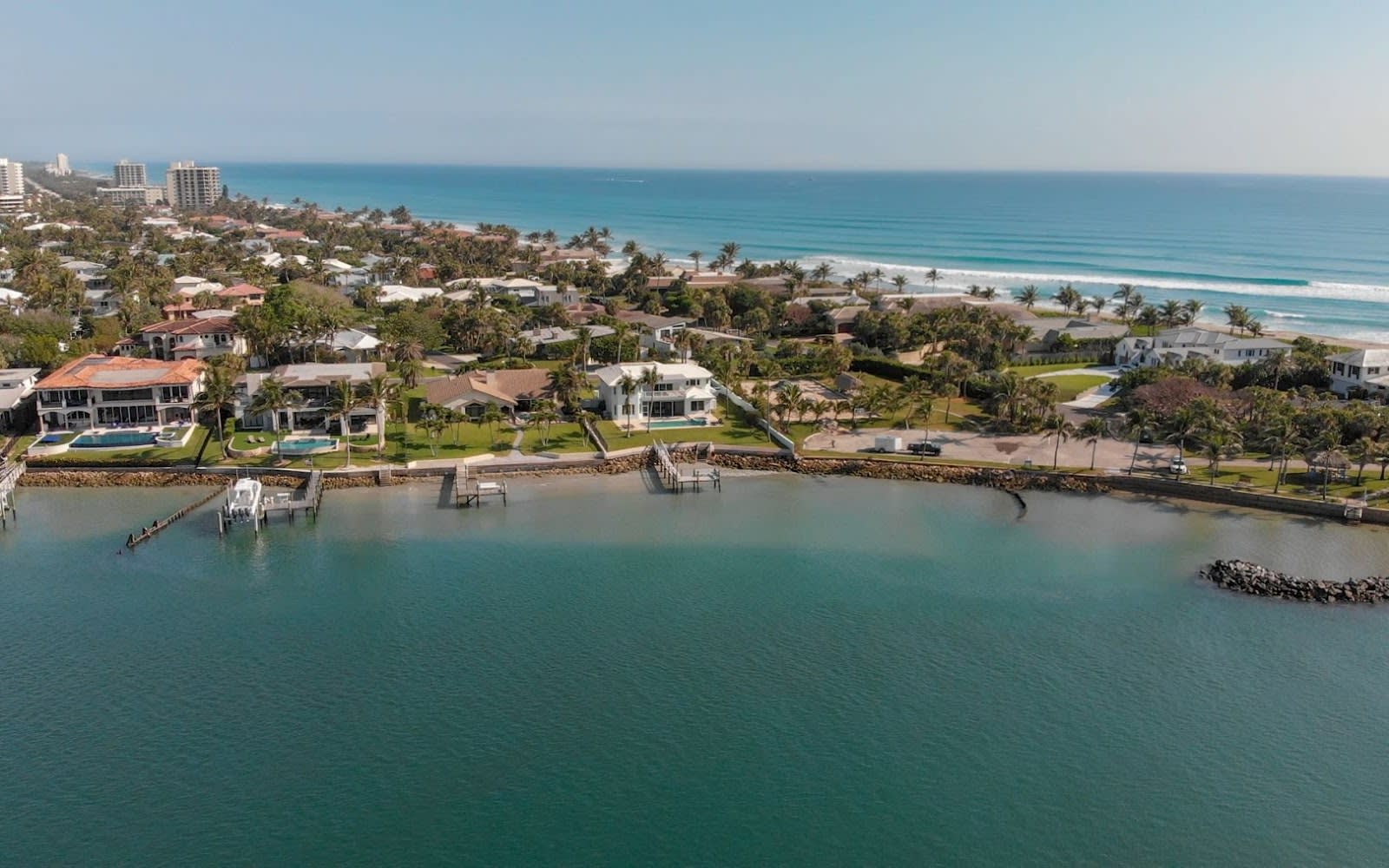 Jupiter is a beautiful city with several natural landmarks located on the northern edge of Palm Beach County. Jupiter sits at the confluence of the Loxahatchee River, the Intracoastal Waterway, and the Atlantic Ocean. The iconic red 1860 Jupiter Inlet Lighthouse offers panoramic views of the entire area. A museum at the site is located in a Navy building from World War II and includes a pioneer-era homestead. There are numerous parks, natural preserves, and, of course, wonderful beaches.