Fort Lauderdale Beach
Named after the city of Fort Lauderdale,
Fort Lauderdale Beach
is one you don't want to miss, especially with its seven miles of sand, along with an endless amount of activities. Some of the visitors' favorite things to do include swimming, snorkeling, fishing, and relaxing in the sun and sand. Fort Lauderdale Beach is also known for having lots of seashells, so feel free to search, explore or collect while you're here too.
If you like sports, take advantage of one of their many volleyball and basketball courts for a game with some friends! There's also the opportunity for walking, jogging, and bike riding away from the sandy beach area. Once you're done in the sand for the day, there are lots of restaurants to dine at, bars to sit back and have a drink at, and shopping areas. The beach itself and the surrounding area makes for a fun day and night out with a wide variety of things to do without having to travel far. You'll love the lively and exciting atmosphere, the sand, the clear ocean water, and palm trees at the classic Fort Lauderdale Beach.
Hillsboro Beach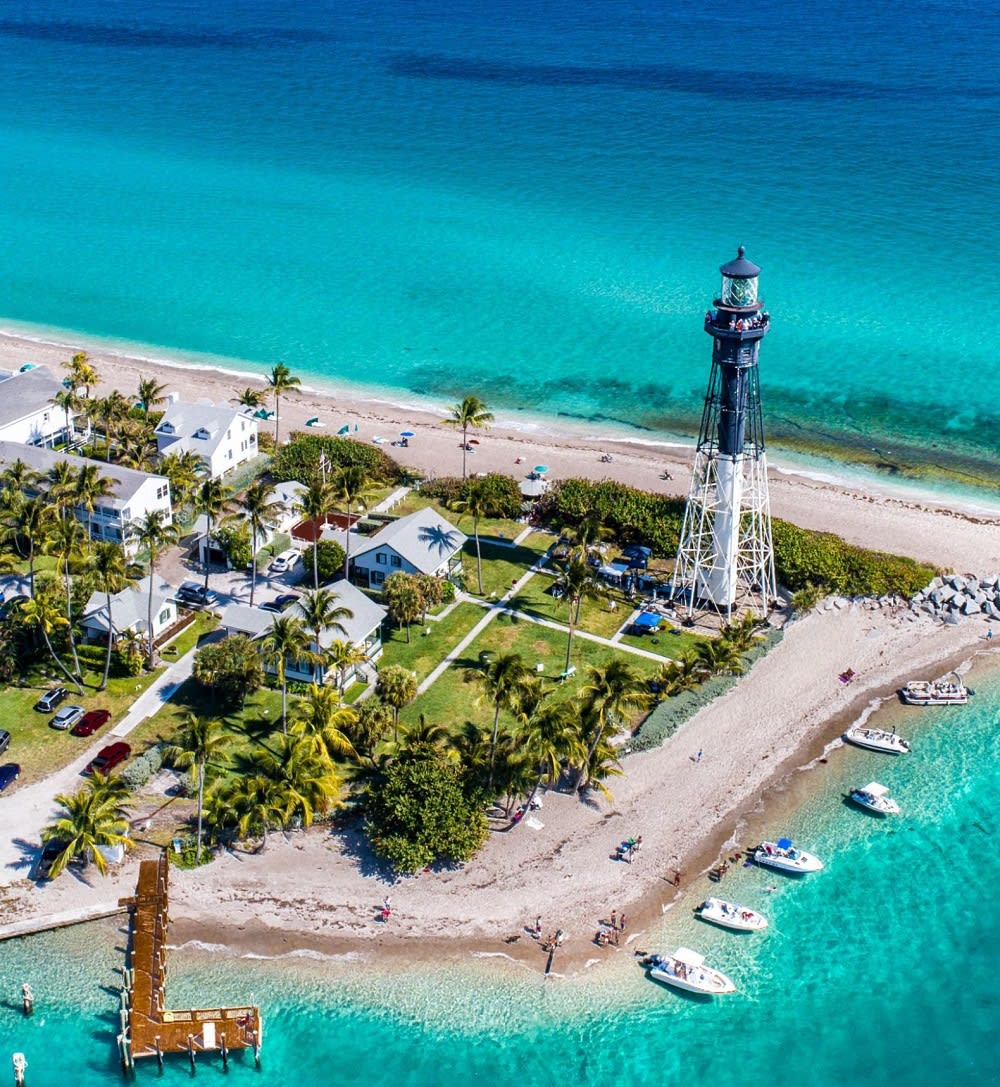 Hillsboro Beach
is not only a great place to go to relax and do your favorite beach activities with friends and family, but it's also the perfect spot to take in some history. Here, you'll find a historic lighthouse that was used for years by ships and sailors. The lighthouse is gorgeous, and tours are provided for visitors once a month. When you reach the top of its 138-foot height, marvel at the magnificent view of the ocean and the waves. The lighthouse alone makes for a really unique beach experience.
Some other things to look forward to at Hillsboro include the wide variety of wildlife. From the months of March to October, many types of sea turtles make nests on this beach. Hillsboro Beach is actually considered to have some of the most sea turtle nests in one place in Florida. This beach is a wonderful spot for anyone looking to take in some history and see some unbeatable scenery and make some turtle friends. Expect to enjoy a calm, relaxing atmosphere while visiting Hillsboro Beach.
Pompano Beach
Pompano Beach
is a place that is perfect for anyone who wants to have an exciting day at the beach filled with fun activities. The water here is known for its warmth, and it attracts Pompano fish to the area, thus giving the beach its name. Some of the best things to do at Pompano Beach include diving, paddleboarding, kayaking, and playing volleyball. You can even try out some jet skiing! Another perk of this beach is how wonderful it is for children. There is a lifeguard there, making swimming safe and supervised by professionals. Kids who visit love its interactive water fountain and playground made specifically for children! If you get hungry while you're here, enjoy a meal right on the beach at their famous Beach House Pompano restaurant. Dine on some delicious seafood within a lovely beach atmosphere.
Pompano Beach is considered to be the shipwreck capital of Florida, so this is a prime spot for exploring and scuba diving. Scuba diving from the shore, you'll be able to see some beautiful coral reefs. If you want to see some historic shipwrecks, go scuba diving to Shipwreck Park. There are a total of 18 different wrecks here for scuba divers to explore!
Because this is such an exciting spot for scuba diving, there are lessons available through the
South Florida Diving Headquarters
. Whether you're a beginner or experienced, you'll definitely want to check out scuba diving at this beach. With lots of exciting things to do for the whole family, Pompano Beach is the perfect spot in Fort Lauderdale.
Dania Beach
If you're looking for a gorgeous beach filled with white sand and classic ocean views, as well as a pier and a marina, look no further than this hidden gem known as
Dania Beach
. The pier attracts lots of people to fish here, but the beach itself is well-known for its lack of crowds. The beach has tiki huts on the sand in front of the water, making for perfect spots to picnic or relax with your friends and family. Its quiet atmosphere and beautiful scenery make for a serene and relaxing place to enjoy the water and sun!
There is also tons to do while you spend your days in the sun and sand. Close by the beach is Dr. Von D Mizell-Eula Johnson State Park, where you can enjoy even more activities like picnicking at their picnic tables, kayaking, and more. This beach also attracts many surfers to the area, so if you like to surf, this is the spot to be! A unique feature of this beach is that it has restaurants directly on the water, so you don't have to move to find a tasty meal when you're hungry; you can enjoy it in the same beach atmosphere that you came for. Quarterdeck Dania Beach Pier is a well-visited bar and grill where you can enjoy seafood, burgers, cocktails, and so much more.
Hollywood Beach
There are endless ways to fill your days at
Hollywood Beach
. Whether you want a classic beach experience or you want to visit charming boutiques or cafes, this beach has it all. You could spend all day and evening here exploring the many Hollywood Beach wonders. Known for its oceanfront boardwalk, this promenade spans over two and a half miles and is perfect for walking or biking alongside ocean scenery. The boardwalk has many places to stop and enjoy a coffee, ice cream, a little bit of shopping, and more. Even better, these shops are run by local residents and farmers of Fort Lauderdale.
Hollywood Beach is also a wonderful place to enjoy your favorite activities by the water. From swimming to boating, Hollywood Beach has it all! The beach actually has pontoon boats available to rent, along with kayaks and paddle boats if you're interested. They even have fishing trips available if you're looking to catch some fish. Another perk of this beach is that it has an area specifically made for dogs to visit. The dog beach is equipped with a playground, so your four-legged friend can get in on the fun. This beach is an ideal place to go with fun to be had by everyone, no matter what their interests are.
Deerfield Beach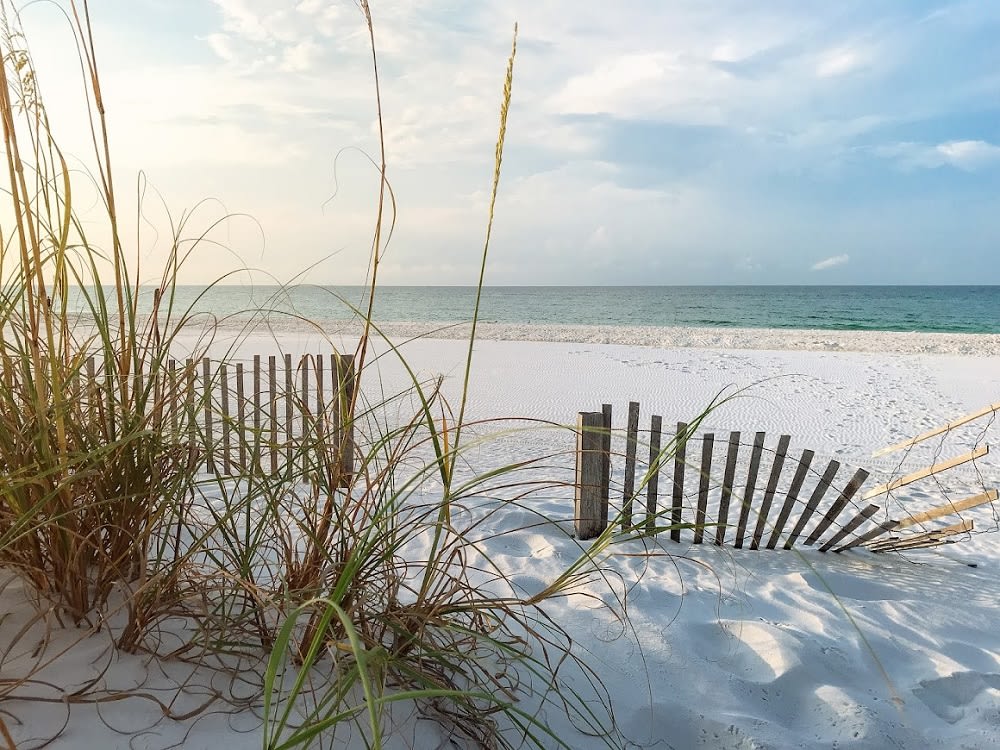 If you're in Fort Lauderdale, you're sure to love all that
Deerfield Beach
has to offer. This award-winning beach is well-known for its clear blue waters and overall beach cleanliness. It's extremely family-friendly, with so many activities for people of all ages to enjoy, including swimming, building sandcastles, or playing games like volleyball. If you like to fish, Deerfield Beach will not disappoint, as it is home to the International Fishing Pier. There are so many species of fish in the area that you can catch, including pompano, mackerel, snapper, and more for you to discover. Spanning almost 1000 feet away from the ocean shore, it makes for any fishers paradise.
One of the other things that make this beach such a can't-miss place to go is its Island Water Sports Shop, where you can rent equipment or take lessons. If you're interested in learning how to paddleboard, surf, or other water sport activities, you can learn them all here. They offer equipment if you're experienced, and if you're a beginner, they offer lessons from trained professionals. If you go on a Saturday morning, the lessons are free! You won't want to miss all the fun that Fort Lauderdale Beach offers.
Discover More Fort Lauderdale
Fort Lauderdale has so much to offer its residents and visitors; its beautiful beaches are just part of its appeal. If you're looking for a Fort Lauderdale real estate agent, contact
The Jessica Gulick Group
. Jessica Gulick and her team would be happy to help you find the home of your dreams.