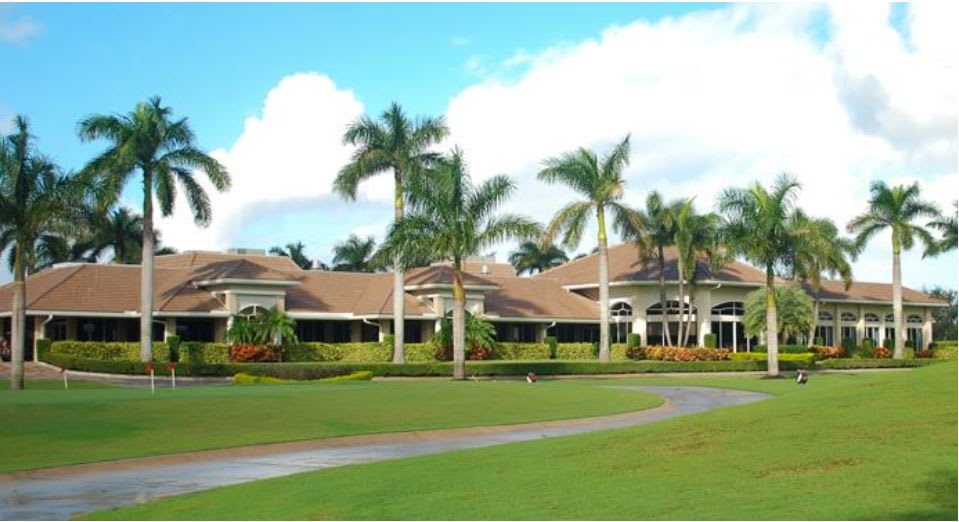 Boca Raton is filled with white sandy beaches, turquoise waters, gorgeous estates, perfectly manicured lawns, and palm tree-lined streets. Whether you're lucky enough to call this posh neighborhood home or are here on vacation, it's hard to imagine being bored here—especially with the abundance of country clubs available. Boca Raton is home to some of the most exclusive and elite country clubs in the city, and we're here to tell you about a few of them. From Boca West Country Club to Bocaire Country Club, here are 12 of the best exclusive country clubs in the city.
Boca West Country Club
At
Boca West Country Club
, every day is filled with unforgettable experiences. This award-winning community offers plenty to do—from championship golf to a tennis center, an aquatics center, and a fitness center. Not to mention, there are several world-class restaurants here that offer a culinary experience that you don't want to miss. Spanning over 1,400 acres of perfectly manicured landscaping, this area comprises spacious residences for the nearly 3,500 families who are lucky enough to live here. Conveniently located less than 10 minutes from Downtown Boca Raton, life at Boca West Country Club offers the best
of the best.
Boca Country Club
With luscious landscaping and top-tier amenities,
Boca Country Club
is truly a sight to behold. Here, you can get away from reality and escape into the bliss found at this distinguished club. On-site amenities include ten tennis courts, an indoor basketball court, a social card room, and an indoor pool with water aerobics. Start your morning off with yoga or Pilates at the Health Club. Spend a day in the sunshine golfing at the
18-hole championship golf course
—recently renovated in 2018, the course is spread over an expansive 6,714 yards. Being a member allows you to experience many benefits not accessible otherwise, including member-only events and activities, competitive dues structure, and the monthly Boca Club Life Magazine, just to name a few. Enjoy weekly member events and happy hour specials while mingling and getting to know others in the neighborhood.
Boca Lago Golf & Country Club
Nestled near Pompano Beach,
Boca Lago Golf & Country Club
boasts an ongoing multi-million dollar transformative reinvention for membership programs, services, and facilities. Founded in 1975, this club offers an extraordinary experience for individuals, families, and corporations. Perched among 225 acres of vibrant greens, sparkling lakes, and opulent preserves, the club features a fitness center, pools, casual and fine dining venues, three championship golf courses, and a spacious clubhouse with plenty to do. Boca Lagon is also a popular destination for special events and celebrations. There is an array of non-equity membership options available, allowing you to select a membership tier that fits your needs.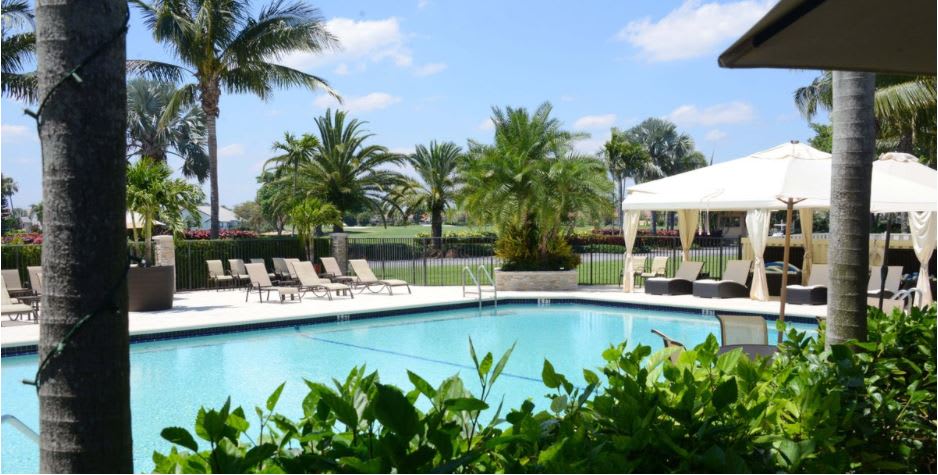 Credit: Boca Raton Observer
Boca Woods Country Club
Boca Woods Country Club
is an established residential golf community located in West Boca Raton. An exclusive gated community, Boca Woods is one of the best premier country clubs throughout the entirety of South Florida. A tropical haven, this family-friendly community is the kind of place where neighbors become friends. 645 homes make up the community, which includes 600 acres with breathtaking golf course and lake views. Here, you can take advantage of the numerous resort-style amenities offered here—36-holes of spectacular golf, 8 Har Tru tennis courts, pickleball, an updated fitness center, card rooms, and an upscale clubhouse. With two championship golf courses, Boca Woods is a paradise for avid golf players.
Royal Palm Yacht & Country Club
For almost half a century,
Royal Palm Yacht & Country Club
has cultivated an esteemed tradition. Residents enjoy an array of facilities, a sense of camaraderie, and copious activities. Members can utilize the newly-remodeled Yacht Club, the pool, the sports court, the entertainment patio, the marina, the two-story country club, the fitness center, and tennis courts. Needless to say, you'll never be bored while living in this illustrious community. The club's nearly 700 custom estates are home to many of South Florida's high society and community members. Living less than a mile from the beach allows residents and members to embody the best of Florida's coastal lifestyle.
Boca Grove Country Club
Located in the heart of Boca Raton is
Boca Grove Country Club
. A boutique-style residential community, this exclusive club offers a members-only golf, tennis, and country club. Enjoy dining at any of its seven unique dining areas or stop by the fitness center and take part in classes that are guaranteed to help get you into shape. The epitome of luxury living, Boca Grove is home to less than 450 member families. Membership options vary depending on your preferences and lifestyles. With so much to offer, it's no surprise why this country club has been recognized as one of South Florida's most affluent communities.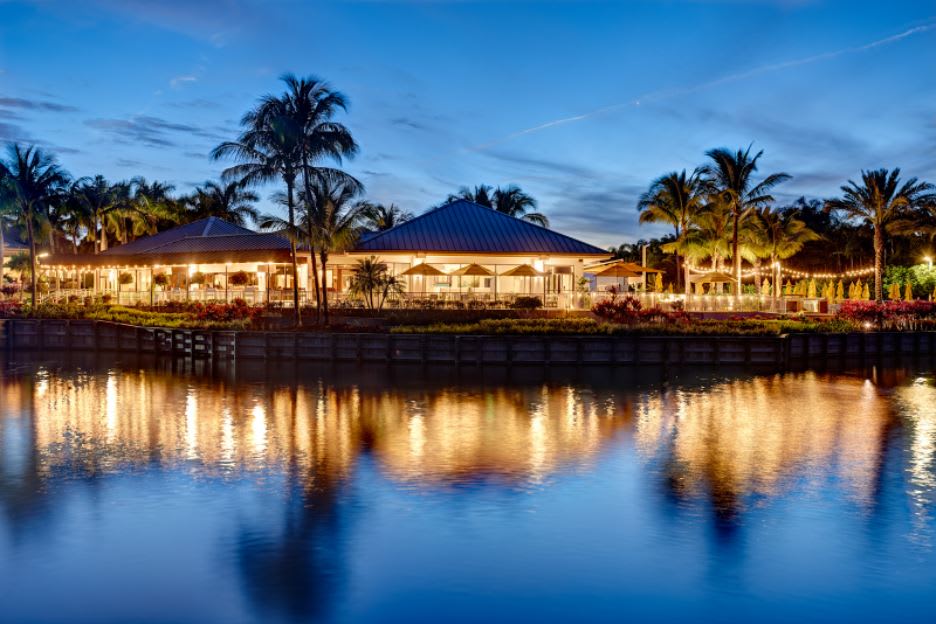 Credit: St. Andrews Facebook


St. Andrews Country Club
For over three decades,
St. Andrews Country Club
has been the embodiment of extravagance living. The golf, tennis, fitness, and spa here are one-of-a-kind, but perhaps what is even more remarkable is the club's deeply-rooted sense of community. The elegant dining venue and boundless social calendar are just a few of the benefits of calling this place home. The 125,000-square-foot clubhouse allows you to gather with friends and family in a warm and inviting environment. Children and teens can find plenty to do in the two rec rooms, which are filled with an electronic gaming system, ping-pong, billiards, air hockey, and computers. With a small private membership, St. Andrews is truly one of a kind.
Boca Green Country Club
Since it was built in 1979,
Boca Green Country Club
has welcomed golfers of all abilities. This residential country club consists of single-family homes perched on 175 acres of immaculate land. The gorgeous 18-hole championship golf course offers scenic views and a relaxing atmosphere. Membership is not mandatory at Boca Greens, making it the perfect choice for homebuyers who want to live within a private, gated community so that you can meet your golf needs without the hassle of monthly minimums and initiation fees.
Broken Sound Country Club
In the heart of Boca Raton,
Broken Sound Country Club
consists of 27 distinctive villages, each offering residents a broad range of amenities. Just over 1,600 homes are set amidst 1,000 acres of perfect landscaping—mostly consisting of Mediterranean-style homes. Lakes, parks, golf courses, and recreation areas are common in this tropical environment. Broken Sound is a mandatory equity country club that offers unparalleled amenities to its residents, along with a plethora of activities and events. A strong sense of community unites this neighborhood—dine with friends and neighbors at
The Vista Lounge & Vista Bar
or join a day trip to local attractions, such as the
Miami Art Basel
.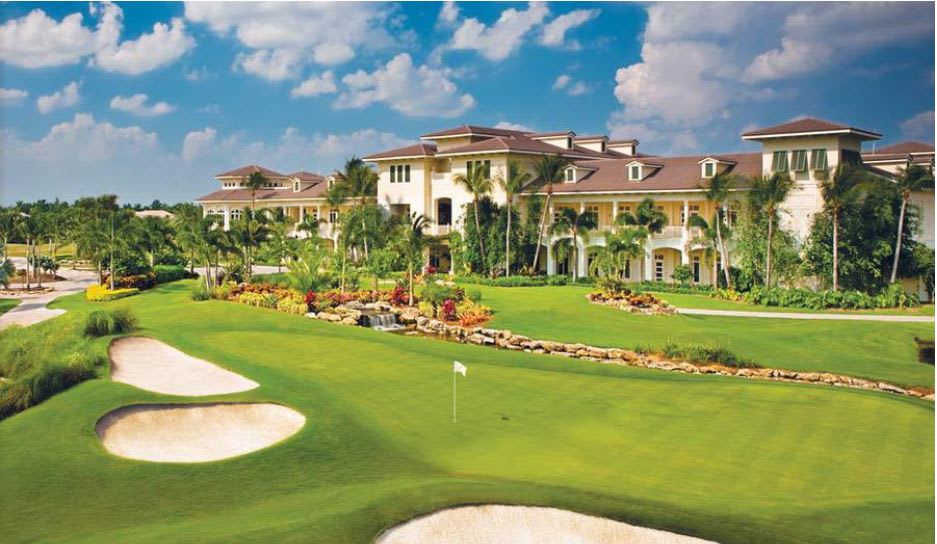 Woodfield Country Club
Tucked behind 24-hour manned gates,
Woodfield Country Club
offers residents an exclusive, private, and family-friendly lifestyle. Divided into 20 subdivisions, homes in Woodfield widely vary from townhomes to villas, single-family homes, custom estate residences, and patio homes. The tropical landscape consists of 27 shimmering lakes, rolling green hills, and an 18-hole golf course spread amongst the luxurious residences. Amenities include golf, tennis, wellness, and plenty of options for social activities and dining. The youngest members of the club can enjoy everything from the 3,000-square-feet
Children's Clubhouse
to special children's menus. The Kids Korner, the game room, and junior events make it the perfect place to raise a young family.
Stonebridge Country Club
An intimate, gated residential community,
Stonebridge Country Club
is known for its sense of community and plethora of amenities. Lush landscaping and a sprawling golf course make up the scenery here, which is home to 398 spacious properties. Stonebridge is dedicated to providing a championship golf course experience to players of all skill sets and levels. Tennis, pickleball, basketball, and badminton can also be enjoyed here. Head over to the newly- renovated 6,000-square-foot fitness center for exercise classes or to work with personal trainers. With a full social calendar, members can enjoy everything from cultural activities to dancing and sporting events.
Bocaire Country Club
Nestled in the heart of Boca Raton,
Bocaire Country Club
is a private equity golf and country club community. Homes here consist of 238 custom-built single-family residences. The country club's golf course—The Challenge at Bocaire—has been completely rebuilt and reopened in 2019, welcoming players of all levels. Members have plenty to do here. The clubhouse is the epicenter of life in this prominent community—enjoy card games, innovative programs, and a diverse assortment of other entertainment options.
If you want to explore Boca Raton luxury real estate,
contact Jessica Gulick
today. As one of the most sought-after real estate agents in Boca Raton, Jessica Gulick and her team are determined to help you find your dream home. Her expertise and dedication to client satisfaction will help you find the perfect property for you and your family.