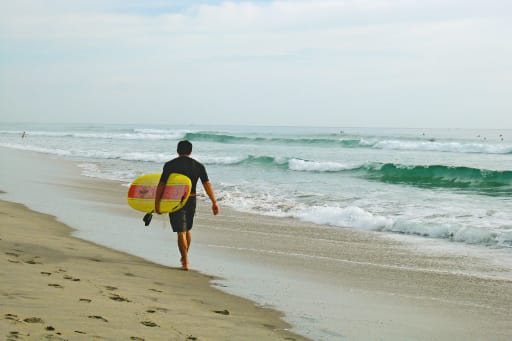 Boca Raton is home to five miles of pristine beachfront along the Atlantic Ocean. It's the perfect place to spend the day swimming, sunbathing, or simply soaking up the sunshine. There's also plenty of opportunities for snorkeling and surf fishing. Regardless of what you enjoy doing, the beaches in Boca Raton have something for everyone. From South Beach Park to Yamato Rock, here are some of the best attractions in this beachside oasis, including some hidden gems.
1. South Beach Park
Soak up the sunshine at
South Beach Park
. This hidden gem features a sandy coastline and picturesque views of the water. As one of the more secluded beaches in the area, South Beach Park allows visitors to enjoy some peace and quiet. This 24.5-acre beach features three swimming areas, fishing, and plenty of opportunities for bird-watching. South Beach Park is open seven days a week, from 8 AM to sunset. There is a daily fee, but this relaxing beach is well worth it!
2. Spanish River Park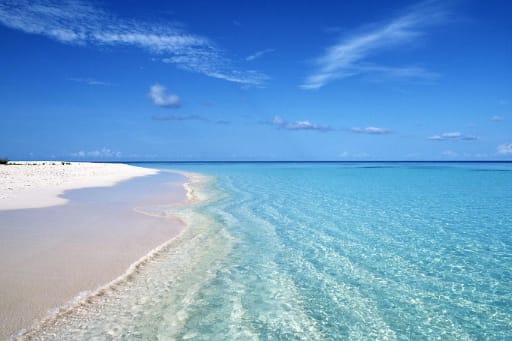 Credit: Tripadvisor
Known for its immaculate white sandy beaches and shockingly blue water, this family-friendly park is nestled along the Intracoastal Waterway. Also referred to as "Boca Raton's Lagoon,"
Spanish River Park
is named after a stream that once flowed along the park's western side. Spanish River Park, which is open daily from 8 AM to sunset, is spread over an expansive 94.4-acres. Additionally, this sprawling park nestled by the water provides the perfect opportunity to escape from the hustle and bustle of city life and connect with nature. Regardless of what you enjoy doing, Spanish River Park has something for everyone. Here you can enjoy an exciting assortment of activities, ranging from swimming to fishing to picnicking. Take advantage of the nature trails that are dotted with colorful flowers, plants, and trees. Don't forget to keep an eye out for wildlife, which encompasses a variety of small birds that frequent the shaded areas.
3. Dog Beach at Spanish River Park
Looking for a local spot to have fun in the sun with your furry friends? Although most of Spanish River Park does not allow pets, there is one section of the beach that is a designated dog beach. Your four-legged friends are sure to love the
Bark Beach
and the chance to run around in the sunshine and sand. There are a few important things to note when you bring your dogs here. Dogs are allowed off-leash, although owners are required to have control over their dogs at all times. Additionally, there is a limit of two dogs per person, and your pup isn't allowed to dig in the sand. If you keep these rules in mind, then you and your pup are sure to have an enjoyable day at the beach!
4. Red Reef Park
If you're looking for a clean, easily accessible, and family-friendly beach, then we've got the perfect one for you.
Red Reef Park
is one of the most popular beaches in Boca Raton for both residents and visitors. With so much to offer, it's not hard to understand why. The scenic oceanfront park is spread over a 67-acre luscious, rolling layout and provides a plethora of recreational activities for both residents and visitors. Here you can go for a swim, enjoy picnicking on the beach, or give surf fishing a go. Lifeguards patrol the beach year-round from 9 AM to 5 PM, allowing parents to breathe a bit easier when bringing their children here. When it comes to underwater exploration, Reed Reef Park is a highly sought-after snorkeling destination. The Park features an extravagant man-made reef located right off the beach. Snorkelers can expect to find hundreds of types of colorful fish, as well as an assortment of undersea animals. Whether it's your first time snorkeling or you have years of experience under your belt, you're sure to be amazed by all you'll find here.
5. Red Reef Park
The park is also home to the Red Reef Executive Golf Course and the
Gumbo Limbo Nature Center
. This free nature center, founded in 1984, is located on the north end of the park's boardwalk. Stop by the nature center, take a stroll through the butterfly garden, check in on the sea turtles in the rehabilitation facility, or marvel at the colorful tropical fish in the aquariums. You even have a chance to
adopt a sea turtle
! The proceeds are directed to conservation efforts or rehabilitation programs that assist sea turtles. There are also various activities and programs available here, including beach clean-ups, turtle walks, and hatchling releases. This nature center is both educational and interactive.
6. South Inlet Park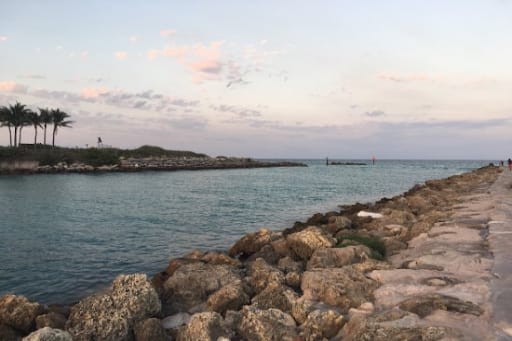 Credit: Tripadvisor
South Inlet Park
is a favorite among locals. This off-the-beaten beach is rarely crowded and has plenty to offer. Located approximately five miles southeast of downtown Boca, South Inlet Park is open every day from sunrise to sunset. On-site parking costs $3 per hour on weekdays and $4 per hour on weekends or holidays. This relaxed waterfront features a playground, picnic area, BBQ pits, and a pristine beach. A family-friendly beach, South Inlet Park has something for everyone to enjoy. Enjoy watching boats at the inlet, barbecuing with friends, or simply connecting with nature here. Regardless of what you choose to do, you'll spend a day making unforgettable memories with your loved ones on this hidden beach.
7. Silver Palm Park
Enjoy a day by the water at
Silver Palm Park
. This cozy 3.7-acre park is nestled at the base of Palmetto Park Bridge. This compact park is primarily known for its public, but permit-required, boat launch. Silver Palm Park provides a convenient and easily accessible place for you to launch your boat into the teal-blue water. So what are you waiting for? Grab some snacks and drinks and head down to Silver Palm Park to launch your boat, and create some treasured memories with your friends and family.
8. Atlantic Dunes Park
Situated just a short drive away from Boca Raton is
Atlantic Dunes Park
. This gem is the perfect escape from the crowds. Here a picturesque park perched on the water provides a secluded, relaxed ambiance for those craving a more laid-back beach day. Atlantic Dunes Park features a 300-foot nature trail by the boardwalk, allowing you to notice the wildlife or enjoy a short stroll in the sunshine. Additionally, there is a short trail through the sandy dunes before arriving at the beach. The serene beach setting is supervised by lifeguards, making it a safe spot for swimmers. Parking can be tricky here due to the limited spots, so make sure you get here in good time! With pristine white sand, warm water, and a quiet setting, it's hard to imagine anything more idyllic than what Atlantic Dunes Park has to offer.
9. Boca Beach Club, A Waldorf Astoria Resort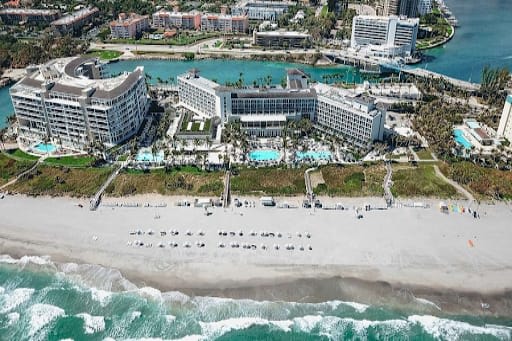 Credit: Tripadvisor
Whether you are looking for a place to stay during your upcoming trip to Boca Raton or a staycation getaway,
Boca Beach Club, A Waldorf Astoria Resort
is a slice of heaven on earth. Nestled on the water, this chic and upscale beach club is in the business of redefining vacations. Guests may also enjoy the lavish amenities at the neighboring Mediterranean-inspired
Boca Raton Resort & Club
. Marvel at the sun-soaked rooms, spend an afternoon in the world's top-rated spa, or dine at one of the 11 chef-driven restaurants. There's plenty of activities to partake in here, including two acclaimed golf courses, seven swimming pools, and endless recreational activities. Regardless of what you enjoy doing, there is something for everyone at this luxury resort.
10. Yamato Rock
Located along the coastline just a short drive from Boca Raton is
Yamato Rock
. Situated between Highland Beach and Boca Raton, this spot is not to be overlooked. Yamato Rock comprises a limestone rock formation that offers an up-close-and-personal view of the Atlantic Ocean. Understandably, the area can become quite slippery, so you'll want to be cautious if you should choose to explore this hidden gem. While here, you'll most likely notice a diverse assortment of fish that are drawn to the rocky outcropping. With that in mind, it's no surprise that Yamato Rock is a highly popular fishing destination. Head over to Yamato Rock and spend the day fishing or taking in breathtaking views of the turquoise water. These impressive views are sure to take your breath away.
If you want to explore Boca Raton luxury real estate,
contact Jessica Gulick
today. As one of the most sought-after real estate agents in Boca Raton, Jessica Gulick and her team are determined to help you find your dream home. Her expertise and dedication to client satisfaction will help you find the perfect property for you and your family.